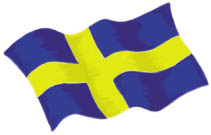 Looking for your Swedish roots?
Today there are more people with Swedish roots living in the USA and other countries than there is in Sweden itself!
Are you a resident outside Sweden that have Swedish roots and want to find out more about them?
I can help you!
As a Professional Genealogist with over 35 years of experience with genealogical research, I also offer my services to customers living outside Sweden aswell.
If you are interested in finding out more about your Swedish roots, I can conduct a basic genealogical survey with a simple line of descent, starting with your great grandfather/mother that left Sweden for a new country, and finding that persons Swedish roots.
I offer services for  basic ancestral research with a predefined price list, so that you have full control how much this will cost you.
I can also conduct extended genealogical family research according to your specific wishes, if you perhaps would like to find living relatives here in Sweden to get in contact with. My hourly fee for such kind of research is only 525 SEK
My suggestion is that you start out with a basic ancestral research  (3 generations) and this may later be supplemented by an extended research, a full family tree, that includes documentation of all family siblings and their descendants. You decide how extensive you would like the research to be and this will be conducted in a way so that you will have total control on the costs.
Sweden have church-records in most cases from late 1600 and early 1700, so it is sometimes possible to research further back beyond 5 generations also.
The first thing we need to do is to confirm the identity of your Swedish ancestor, so that my research will be based on the right person. Many times the people that emigrated, changed their names to fit the English or local language, and sometimes dates and places of birth was not documented in detail when arriving to their new country. So every little detail that you know can be very helpful in finding out and confirming the identity of him or her.
When we have agreed what kind of survey you want to order, you will pay in advance and I will start the research. I often use PayPal which is very secure, safe, simple and practical for both you and me.
A 3-generations (14 ancestors) basic ancestral research – 2380 SEK
Also it is important to know that this will be the maximum price for you to pay! If there for some reasons is not possible to find all ancestors that should be included, the price will adjusted with a reduction for each missing ancestor. So you will only pay for what you really get!
My webshop is currently not set up to take orders from outside Sweden – But it is possible to order these services by sending an email to; orders@anverket.se
You will get confirmation from me before any research will be conducted. All payments should be made in advance.
Also please note that all research results and reports will be sent to you in form of PDF documents that you can print as you prefer. The basic ancestral research report consists of a nice Ancestor Chart that is excellent to print, frame and put up on display, together with basic documentation of Vital records with sources.
All prices are in Swedish kronor SEK, but please contact me if you want help with converting prices to other currency,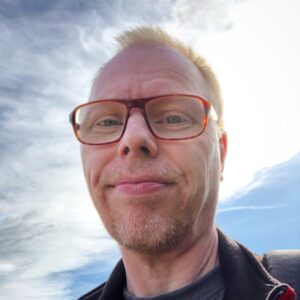 My name is Niklas Lindberg and I own the company Trosa Anverk and do all the genealogical research. I have over 35 years of experience in genealogical research. I live in the kingdom of Sweden, just outside a town named Trosa, about an hour south of the capital city, Stockholm. I have a passion for genealogy and will do my very best to help you find your Swedish roots!
Trosa Anverk is a registred company in Sweden, offering genealogical services to private customers. When ordering from a registred company, you can feel safe that it is a serious and monitored business that you can trust and rely on!
Please email me with any concerns or questions you may have. info@anverket.se
---
Sites that links to this page; Cyndi's List of Genealogy Sites on the Internet